STAND FOR SMALL:
EVOLVE and THRIVE
with RANDY Assistant
Enjoy a 90% Price Discount
At ROGEE®, we stand for small business. We understand the needs of small businesses because we, ROGEE, Inc., are also a small business. In solidarity with the American Express ''STAND FOR SMALL'' project, we are offering our proprietary RANDY® Artificial Intelligence Virtual Assistant software to all America's small businesses at a 90% price discount during the COVID-19 response.

For only $25 per month, your small business gets a unique, exclusive, and local RANDY Number, a 10-digit wireless mobile phone number, where your customers can engage RANDY through SMS and MMS texting. RANDY Assistant can handle all mundane customer Questions and Answers; and RANDY can also get some Customer Service Processes (CSP) done for you, automatically.

This offer is valid until:
December 31, 2020
11:59:59 PM, Pacific.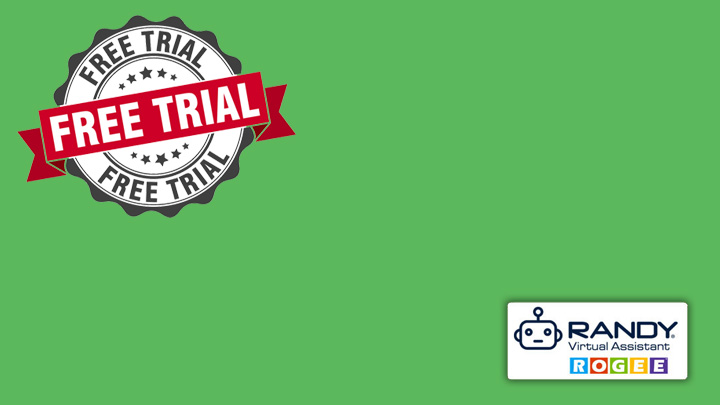 RANDY Assistant
Hello. I am RANDY Assistant. I am ready to join your small business winning team.
RANDY® by ROGEE® is an Artificial Intelligence Virtual Assistant Internet-based conversation platform that helps businesses, organizations, municipalities, and agencies provide fast, accurate, timely answers to users' inquiries. RANDY® Assistant communicates with people, 24/7, through Wireless Messaging technology using multimedia Texting (language, image, audio, video) on any smart device (phone, watch, tablet, laptop, desktop, or computer console).

RANDY® Assistant helps to reduce the cost of customer interactions (for businesses and organizations) and the cost of citizenry engagement (for municipalities and agencies) with wireless messaging. Using SMS and MMS technology (texting, images, audio, and videos files), RANDY® Assistant can handle all mundane and repetitive customer interactions and processes.

ROGEE®, Inc. is a California-based privately-held corporation founded in 1996 by Rogee Rogers (its current CEO/President/Chief Software Architect). ROGEE, Inc. serves businesses of all sizes with technology, software, marketing, training, and other business-related solutions.